"OJ like "I'm not black, I'm O.J…" okay…"
The Legendary Shawn Carter. The man who sold tapes with Damon Dash from the trunk of his car back in 1995 at age 26. The man who created the Roc-A-Fella brand. The man who is 1/2 of the talented duo of Watch The Throne when formed with Kanye West. The man who summoned Kendrick Lamar and ASKED Kendrick to be on the remix of "B**tch Don't Kill My Vibe." The man who at one time rejected an ambitious Jermaine Cole, regretted it then signed the man you now know as J. Cole. We can't also forget that this is the same man who married the incredible songstress that we know and love as Beyonce. It is now 2017 and Hov has released to us another project. Let's get into it.
Fun Fact: Jay-Z's net worth is approximately worth $810 million dollars (due to his time given with TIDAL's 30% increase in percentages, his investment in Sprint and his own worth). Combined with his wife's, Beyonce, his net worth is then totaled up to be $1.16 billion dollars which tops not only Dr. Dre (of $740 million) but also P. Diddy's (which is approximately $820 million).
(Source: Forbes List)

Release/Promotion
A street team in the cities of Los Angeles, New York City and Miami filled various blocks of the city of 4:44 posters. Following this during the 2017 NBA Finals on June 7th, a 60 second clip of the following actors, Mahershala Ali, Lupita Nyong'o and Danny Glover was shown in which it ended with "4:44 – 6.30.17, Exclusively on Tidal." On Fathers Day, a clip of the track "Adnis", the same track that did not make the cut on the album, was shown on Sprint's YouTube page followed by two more trailers with one playing the track "Kill Jay-Z" displaying a man wearing a "Stay Black" t-shirt and another trailer titled MaNyfaCedGod featuring Lupita Nyong'o.
Fun Fact: Speaking of Adnis, this is the same name of Jay-Z's father, Adnis Reeves, who just so happened to abandon Jay and his siblings at an early age and later on in 2003, reconciled but perished. The track, Adnis, did not make the digital release of 4:44 but Young Guru had announced and confirmed that it made the physical release cut on July 7th.
Production
The following artists contributed to the production of the album:
Jay-Z (Executive Producer)
No I.D. (Co-Executive Producer)
James Blake
Dominic Maker
Fun Fact: You familiar with the hot track "Hard Knock Life?" In order to clear the catch sample, Jay-Z told the original composer, Charles Strouse, that he had saw Annie at a very young age on Broadway and stated that he had won an essay-writing contest…however, he confirmed that he had actually lied about this.
Artist Spotlight: Blue Ivy Carter

That's right. Even Blue had a feature on the album. Wait, you're saying you didn't hear Blue on the album at all? You're saying that you didn't pick up the physical copy of 4:44? Ya don't say… Well considering she's only 5 years old, I elected her for the artist spotlight due to the potential of what she could be if she continues to display the same ability in her rapping and afterwards progress in time. I mean lets look at it like this: if she can rap just as well as her father, perform and sing just as well as her mother and can develop marketing skills, this would be historically breaking in Rap/Hip-Hop and R&B history. What would make it even more breaking is if she manages to surpass it.
Of course, if not, hey, least we got to hear the daughter of Hov get on wax and say it was memorable. Additionally, if Blue's interests are elsewhere, then one could say that they can only be supportive.
Honorable Mentions:
Frank Ocean: The rumors were true when they said Frank was working on Jay-Z's new album. Not to mention "Caught Their Eyes" was fire too.
Beyonce: We ain't gotta debate this. Who doesn't like Queen Bey even if it's just for a few ad-libs?
James Blake: I would hope some of you are familiar with the boy Harmonimix aka One-Take Blake. His last album The Colour In Anything was amazing and you may wanna get hip.
Strengths & Weaknesses
1. Hov And Beyonce's Power of Love
Strength: Whether it's true or not, it's still one specific event that some people didn't see coming. You have to consider the evidence as well: how long they have bene together at the point of which Bey first mentioned the cheating in Lemonade, how Hov managed to be quiet up until 4:44 (the track that is) to explain the situation, and the reception of how long people indirectly involved had responded. To elaborate even more, did it ever make you wonder why such a power couple would let these events "drag-on" rather than be adults, settle the differences and either talk about it, patch it up and be together again, or file divorce? No matter the situation, the strength in all this is that it's so engaging that they gain power in every aspect from this whether it be respect, money or even reputation. Quite simple.
Weakness: Plenty of weaknesses here but first you have to explore on if it's in truth that this had occurred. For if this is true, one thing would be Beyonce and Hov relinquishing their title as a couple and of course Hov already stated how he felt when he apologized on "4:44." Lets take a look and analyze a part of the first verse in the song.
Took me too long for this song
I don't deserve you
I harass you out in Paris
"Please come back to Rome," you make it home
We talked for hours when you were on tour
"Please pick up the phone, pick up the phone"
I said, "Don't embarrass me," instead of "Be mine"
That was my proposal for us to go steady
That was your 21st birthday
You mature faster than me, I wasn't ready
So I apologize
I seen the innocence leave your eyes
I still mourn this death and
I apologize for all the stillborns
'Cause I wasn't present, your body wouldn't accept it
I apologize to all the women whom I
Toyed with your emotions because I was emotionless
And I apologize 'cause at your best you are love
And because I fall short of what I say I'm all about
Your eyes leave with the soul that your body once housed
And you stare blankly into space
Thinkin' of all the time, you wasted it on all this basic shit
So I apologize
Let us keep in mind, it took Jay-Z about a WHOLE YEAR to apologize about the matter…but why? How come he didn't assess the situation earlier? Doesn't that seem rather odd that they have shared multiple appearances together between Lemonade and 4:44? Maybe it was something Hov thought would be ideal to openly apologize about it but…please tell me he didn't do this for a check (by that I mean ideally, did he write the song, put it on wax and because it's sensitive did he think it'd be a good idea to cash in on it) did he? We've all seen artists write very sensitive topics about their personal life before but a marriage in general is rather sacred in itself and of course no one would want to jeopardize this type of love.
Another weakness in this is the aftermath of it affecting the development for Blue Ivy Carter. Just imagine hundreds of thousands of people approaching her in her childhood up to her adulthood constantly asking about this specific scenario. Of course, she isn't going to want to talk let alone hear about it either! We could even say the same for Solange Knowles as well.
2. Jay-Z vs. Kanye West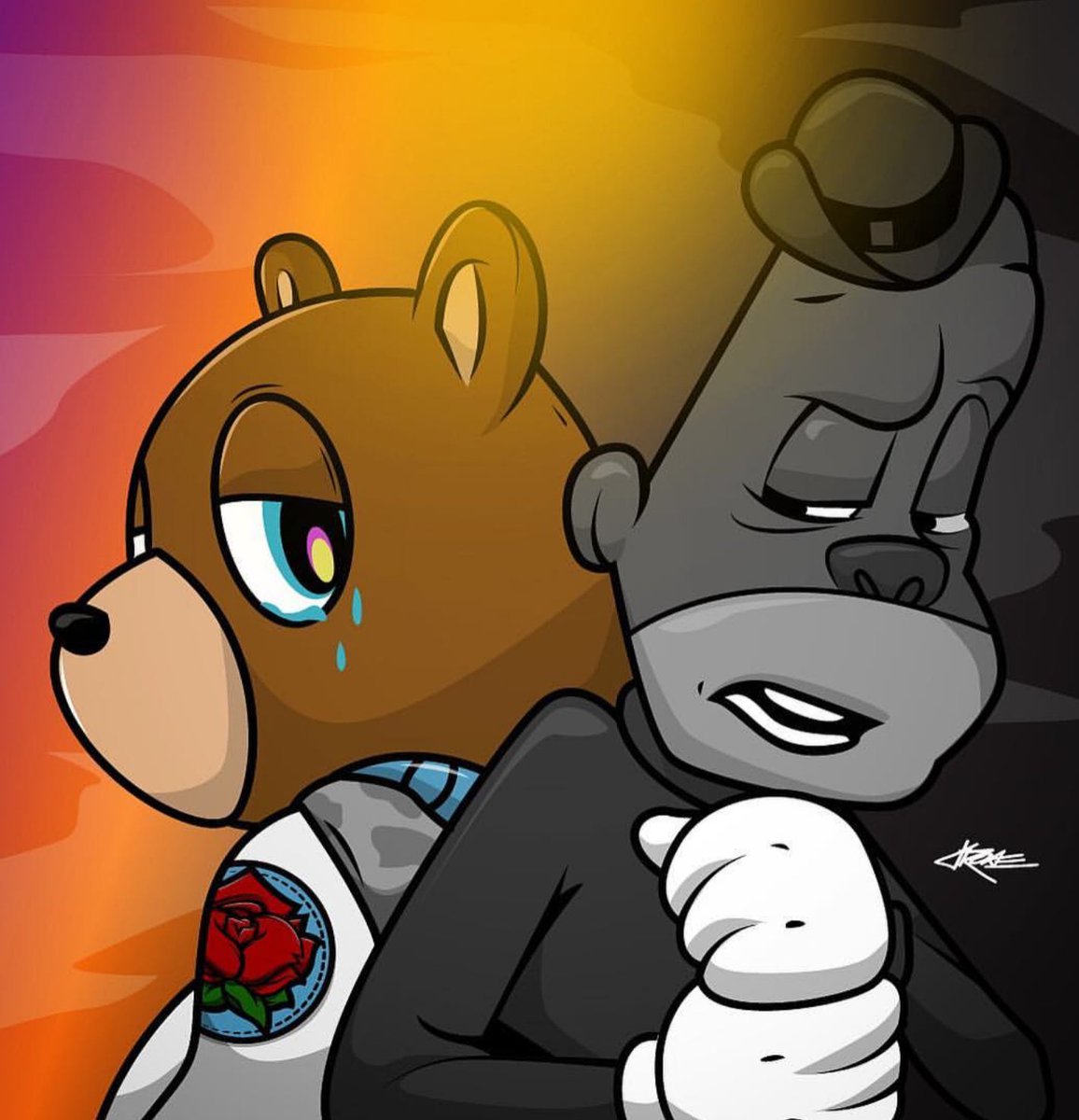 Strength: Oh let's get to chopping this one. Let us first analyze the bar regarding the shot Hov took at Kanye:
You walkin' around like you invincible
You dropped outta school, you lost your principles
I know people backstab you, I felt bad too
But this 'fuck everybody' attitude ain't natural
But you ain't a saint, this ain't kumbaye
But you got hurt because you did cool by 'Ye
You gave him 20 million without blinkin'
He gave you 20 minutes on stage, fuck was he thinkin'?
"Fuck wrong with everybody?" is what you sayin'
But if everybody's crazy, you're the one that's insane
Now first you have to remember, Jay-Z is speaking of himself in this excerpt however he's beginning to address Kanye. Why is this important? Let me break this down:
-"You dropped outta school, you lost your principles/I know people backstab, you I felt bad too"
Dropped outta school, princples/principals…Kanye had an album with school related titles. Not to mention Hov was his mentor so he could be considered his so-called "principal" who taught him "principles." I ain't reachin though…
–"But this 'fuck everybody' attitude ain't natural/But you ain't a saint, this ain't kumbaye"
Ye has had a handful of backlashes at his concerts where he says a rant, vents, keeps performing. He also has had constant backlash with photographers (and on one account he was triggered enough to enforce physicality with one). Hov is also playing with the names of Ye and his son, Saint, as well. Kumbaye is a "peace and love" type song which clearly doesn't mesh together with Ye's newly found attitude as of late.
–"You gave him 20 million without blinkin/He gave you 20 minutes on stage, fuck was he thinking?/"Fuck wrong with everybody?" is what you sayin' but if everybody is crazy, you're the one that's insane"
-A bit to dissect here. So remember this clip?
So Kanye was thinking of getting a deal with Apple which involved Hov getting a 20 million cut from the offer. But instead, Jay-Z kept Kanye on TIDAL by giving him 20 million dollars. Instead of being appreciative of the financial blessing, Kanye had a lot to say.
The strength in all this is that in the event Ye can come back to his senses due to a bar from not only the Top 5 DOA but also his mentor, perhaps Kanye can get back to work (and maybe we'll see Watch The Throne reunite). I mean lets be real, if someone you look up to as your "big bro" is telling you what is wrong with you, perhaps you may want to take their advice.
Weakness: The weakness is simple. We may not even be able to see Hov and Ye collaborate and if he (Kanye) were to take it to heart, this may rather influence his overall creativity as a solo artist. Keep in mind of the bars above regarding his attitude. Additionally, it seems as though the statement regarding this weakness is apparent considering Jay-Z recently happen to let Kanye go from TIDAL back in the beginning of July 2017.
3. Jay-Z's Sage Lyricism
Strength: Grown man bars was something us listeners gotta deal with. Therefore, instead of dumbing down to the masses or switching flows to appeal to the younger audience, Hov gives us a handful of not only bars that's witty but also some life advice. Lets break a few down:
Jay-Z – "Legacy"
You see, my father, son of a preacher man
Whose daughter couldn't escape the reach of the preacher's hand
That charge of energy set all the Carters back
It took all these years to get to zero in fact
I hated religion 'cause here was this Christian
He was preachin' on Sundays, versus how he was livin' Monday
Someday I forgive him
'Cause strangely our division led to multiple religions
I studied Muslim, Buddhist, and Christians
And I was runnin' from him, He was givin' me wisdom
See how the universe works?
It takes my hurt and help me find more of myself
Please look at Colby Handy, AintNoJigga & Money_Mike08's collective thoughts on this bar from Jay-Z's Legacy below:
JAY-Z reaffirms that his grandfather, Adnis Reeves, Sr., molested his daughter—Jay's aunt and Jay's father Adnis "AJ" Reeves, Jr.'s sister. He first revealed this painful detail of his childhood on 2016's "spiritual":
Pray your father's father wasn't touching his little daughter
Creating trans-generational trauma, that shit'll haunt ya
The effects of sexual assault permeate survivors' daily lives, which makes it difficult to heal. That struggle can then ripple down and lead to the shattering of familial relationships.
For Jay, that meant associating his preacher grandfather's heinous acts with Christianity as a whole. But it also drove him to learn about other religions and become a more diverse person, which he may not have done otherwise. "It's a gift and a curse" is also a reference to his 2002 album The Blueprint 2: The Gift & The Curse, showing that he's been contemplating the concept over the course of his entire career.
Jay-Z – "The Story of O.J."
You wanna know what's more important than throwin' away money at a strip club? Credit
You ever wonder why Jewish people own all the property in America? This how they did it
Heh, we don't even have to go over this!
Financial freedom my only hope
Fuck livin' rich and dyin' broke
I bought some artwork for 1 million
2 years later, that shit worth 2 million
Few years later, that shit worth 8 million
I can't wait to give this shit to my children
Y'all think it's bougie, I'm like, it's fine
But I'm tryin' to give you a million dollars worth of game for $9.99
Take a look at KST, Graded and more Genius contributors for the following bars above:
Jay's business acumen has led him to become one of the most successful businessmen in the world, but not everyone understands how he moves.
In a 2014 interview with Rolling Stone, Drake said:
It's like Hov can't drop bars these days without at least four art references.
Hov responded to this comment in a 2014 freestyle:
Sorry Mrs. Drizzy for so much art talk
Silly me rappin' 'bout shit that I really bought
"$9.99" is a reference to the price of a Tidal subscription. Jay feels like his discography (only available on Tidal) is a million dollar blueprint to becoming successful.
Interestingly enough, "million dollars worth of game" echoes the album of the same name by Gillie Da Kid, which he also released for $9.99 about a month before 4:44 dropped. Gillie posted an unenthusiastic update about his discovery of the line.
Weakness: 
If you're looking for a weakness, I feel bad for you son/
I got 99 problems and a weakness ain't one.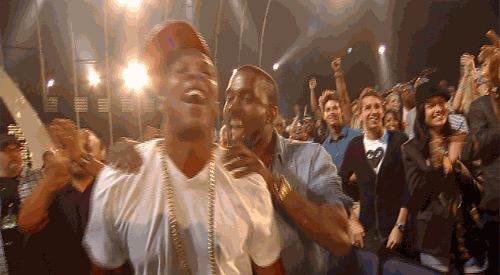 Final Thoughts
So overall, Hov has been able to deliver to us another timeless project that not only went platinum within 4 days after release but has also gathered mass appeal nationally. Will this album be in talks of Hov's top 3 albums? Not likely…Could it be talked about as one of his top 5 albums? Likely in time dependent upon how well it does considering it's only been out for a week and some change.
So now I sit in reflection…what could Hov do next? Maybe sign another successful artist? Maybe a group? Spend more time being a father and establishing foundation in his family? Perhaps do some more business ventures? Still being able to rock the mic and live lavish at the age of 47, Shawn Carter definitely still has the finesse to hang with the current roster within the Hip-Hop game.
Renegade Score: 4.9/5